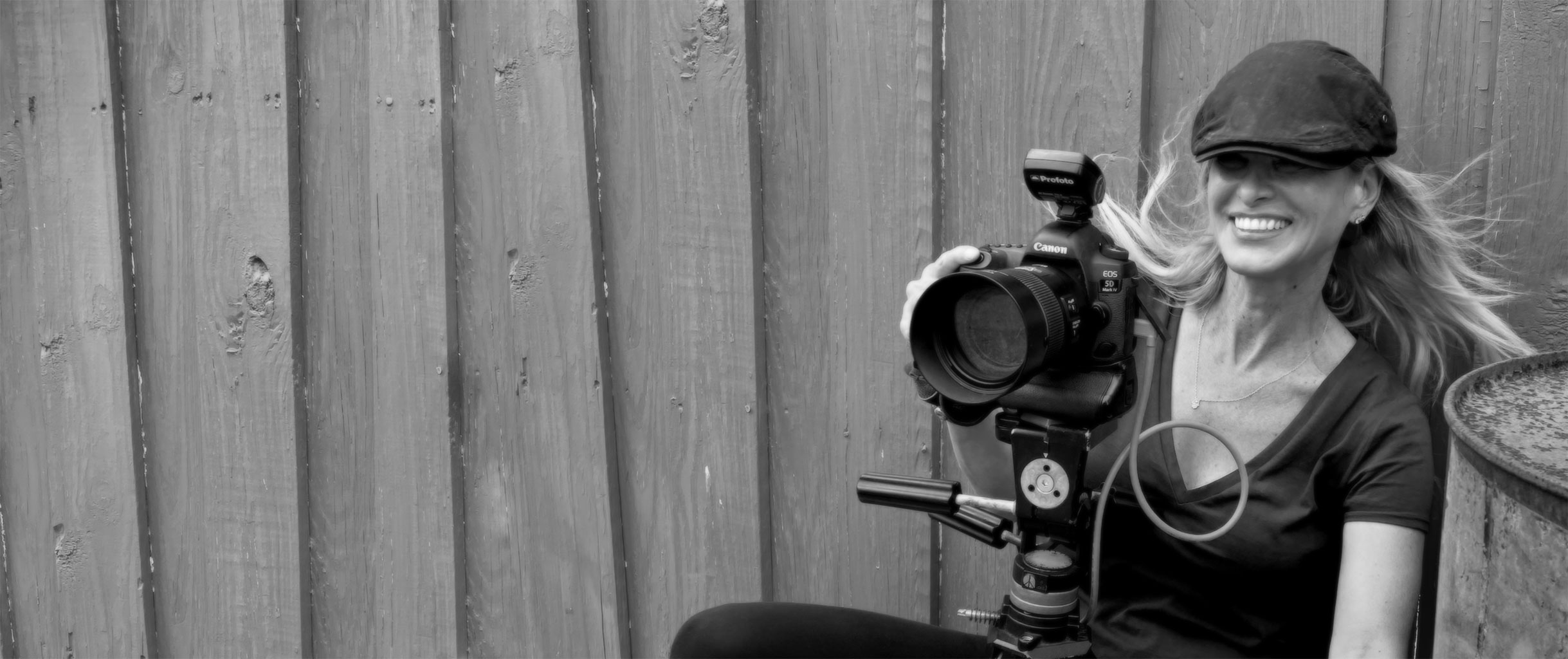 VICTORIA MACHIN
"ninja photographer"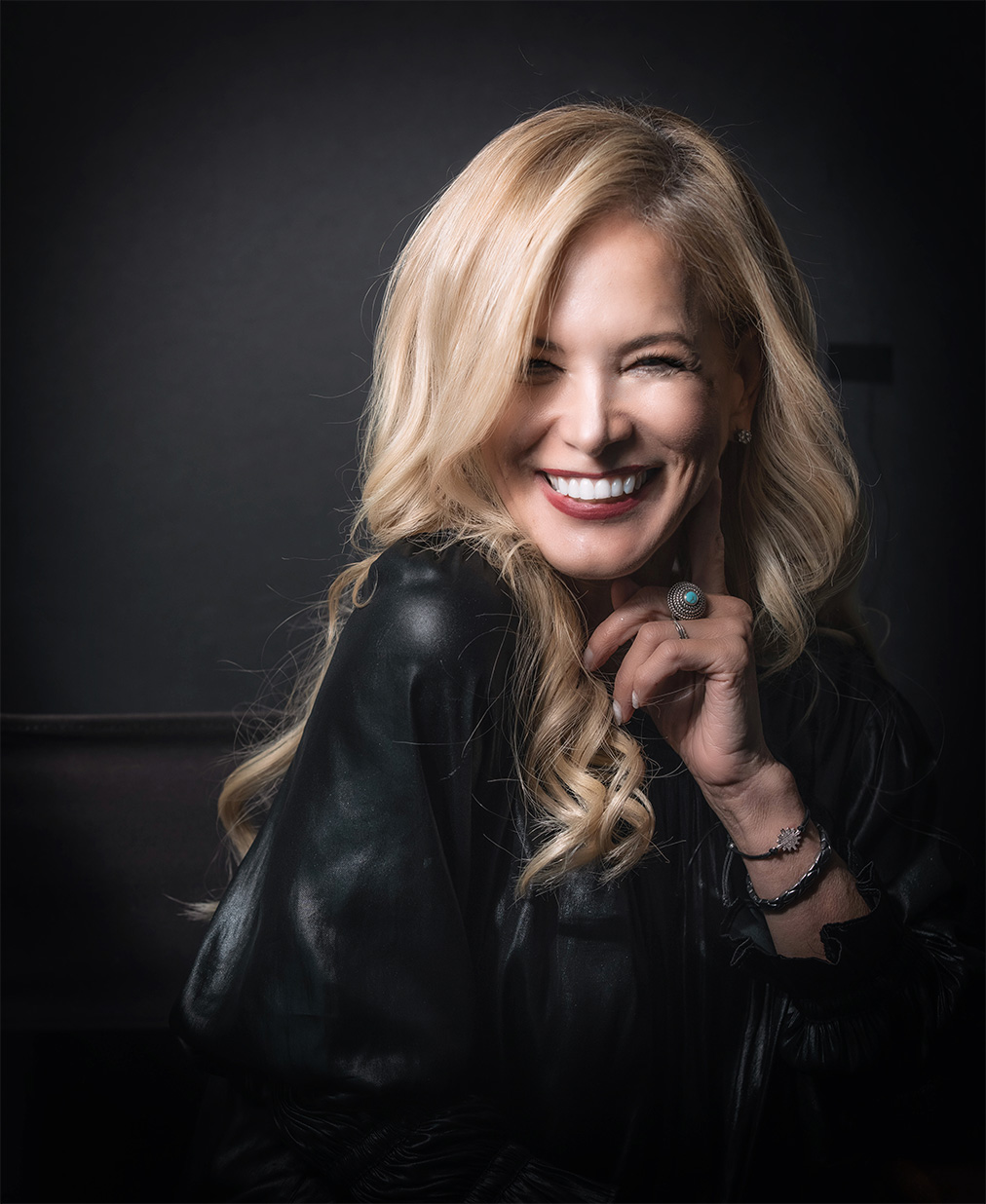 Victoria Machin Photography is a photography studio with a very talented and creative diversified portfolio. Victoria's unique and distinctive style captivates the essence of timeless images.
Her charismatic energy promotes a level of comfort to allow her models to feel special and amazing. She is committed to bringing out the best in everyone she photographs. Her diversity begins with her experience in over 100's of Weddings, Social Events such as Quinceañeras, Corporate and Formal Affairs, Family & Maternity and her specialty artistic Underwater Photography, and lastly, her latest creations the "Rain Shoot" experience.
She elevates the artistry of photography to a different level by utilizing her strengths using lights, shadows, textures, motions, and expressions. Her passion and dedication for her work becomes very evident from the moment you meet her.
Meet Victoria & Her Team
Victoria leads a team of photographers and editors under her unique style and direction. She is also the exclusive photographer for Zeta Event Productions, a full-service event production company. Having a strong team supporting her empowers her to bring the quality and expertise of her work to another dimension.
Victoria loves to work with her team to bring more quality solutions to her clients. Having the backing of a production company enables her to easily carry out all creative ideas and special effects to capture breathtaking & stunning images. Aside from building a strong collection in her portfolio, Victoria is committed to working together with her work family to continue to have fun while bringing fresh ideas to the industry. Based on these practices, this is how the "Rain Shoot" experience was produced.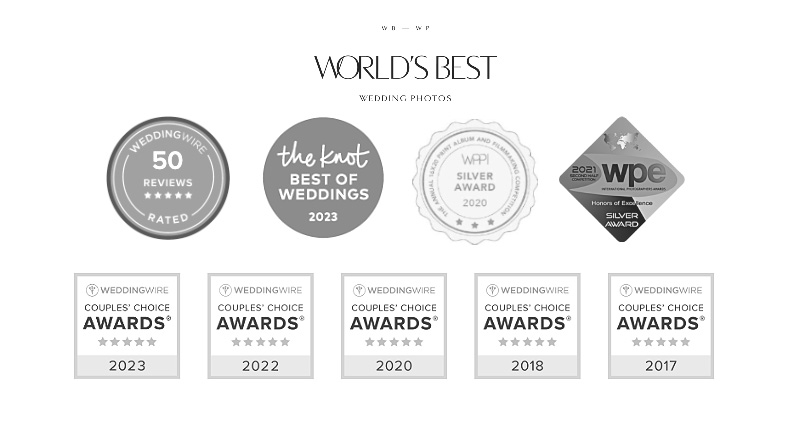 Victoria loves to travel with her clients.
Traveling to new places with her amazing clients is one of Victoria's favorite things to do. The ability to capture different scenarios, castles, sculptures, landscapes, and hills while capturing the beauty of the happiness that her clients portray while visiting these amazing places is part of the magic in creating breathtaking images. The ability to capture her clients in different cultures while bringing out their individual essences is one of her favorite challenges. Victoria is always up for a fun travel adventure, from trains, helicopters, yachts, hot air balloons and yes even safari jeeps in Africa. However, aligning with her favorite style, Europe wins the prize since Victoria is native born in Madrid, Spain and studied in Assisi Italy. Her creative influences and inspirations are strongly derived from the old world.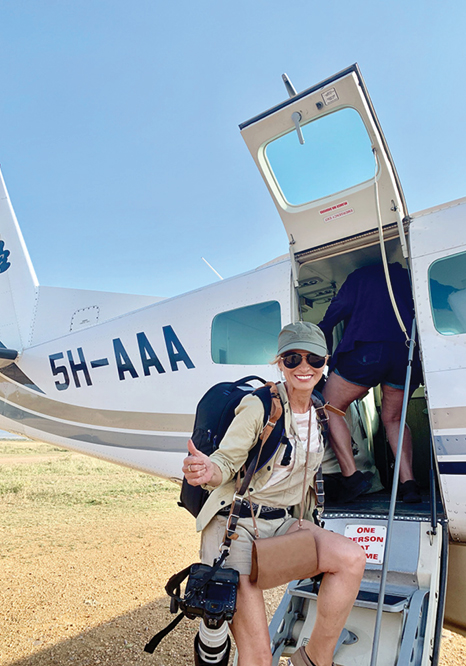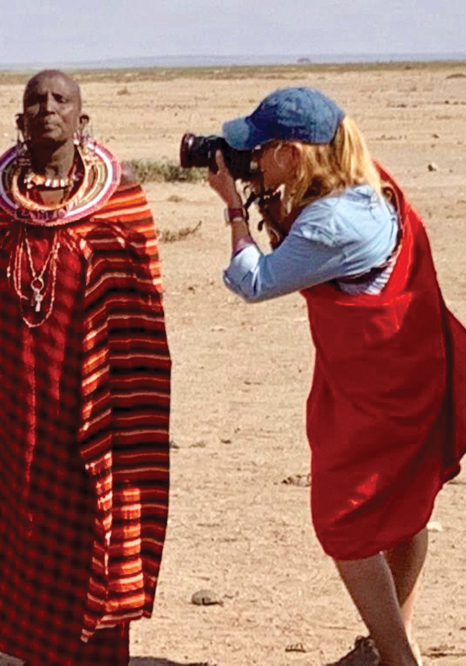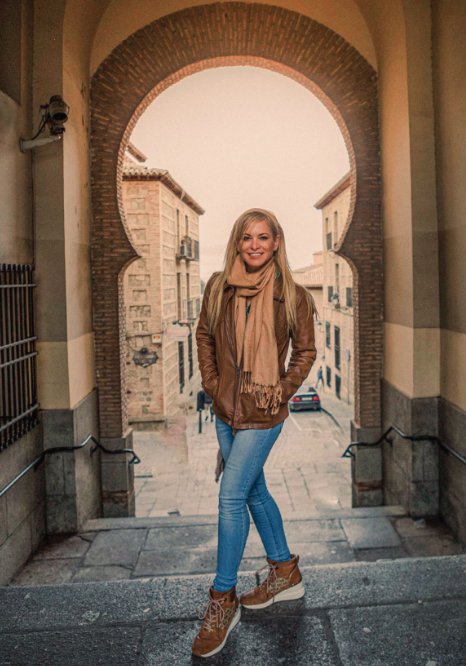 "Working with Victoria is exhilarating"
Clients love to experience a photo shoot with Victoria. Between her creativity, adventurous & artistic mind, and her relentless energy, she will outdo & outrun anyone to get her perfect shot. She will climb on chairs, tables, roll on floors and use all bag of tricks to create the most beautiful and artistic images possible. She has been called, "The Ninja photographer" many times. Victoria will make her clients feel like they are the "star of the show". Her team members are always up for the new and fresh challenge of what Victoria has schemed up next. She strives to always come up with unique approaches and themes that match the individual client's style and vision.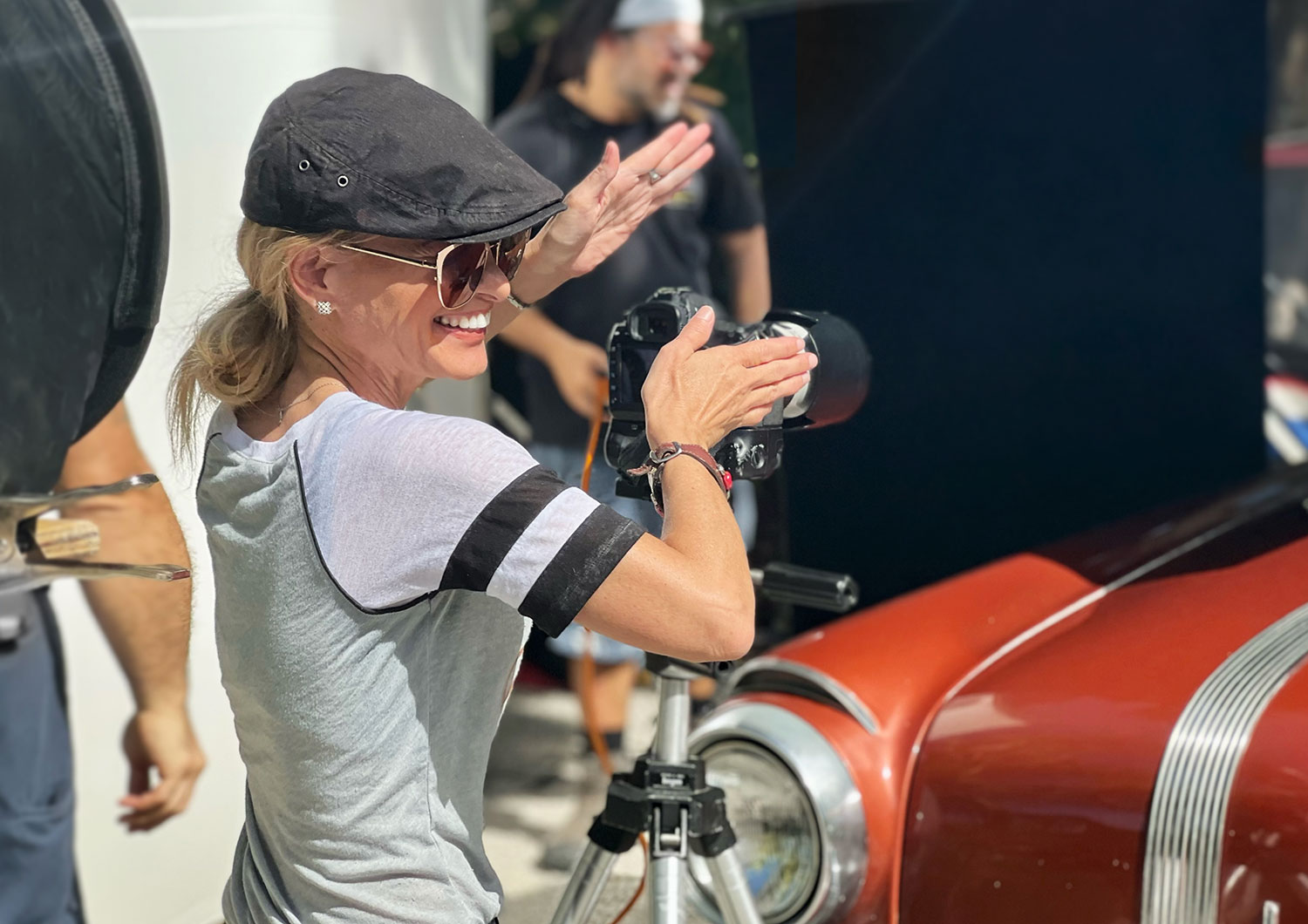 "Working with Victoria is exhilarating ", said Roxy Quevedo Event Director for Zeta Event Productions and her business's partner for over 10 years. "She is always coming up with new ideas and it's really great to work with such a true artist, professional and best friend".
Adriana Rodriguez
2023-04-02
Victoria was our amazing photographer at our wedding. She has an incredible eye for detail and captures the magic in every moment!! Victoria is friendly, professional & very hardworking. She went above and beyond to make sure we will never forget our fabulous wedding!! I highly recommend Victoria for any photo event. We will be using her again for future events!!!❤️❤️ Erik & Adriana Aguilar
Victoria is SOOO amazing. She has completely exceeded my expectations for my engagement and wedding photoshoot!!! She is so passionate and has such a great eye for art!!! 11/10 stars!!
diovia rodriguez
2022-11-01
We loved our pictures. The album and the way the photos were placed in the album was amazing. The quality of the album exceeded our expectations. Victoria is very professional and respected our choices. What drew me most to her was how unique she is. Her creativity was amazing. She also takes the time to listen and she is the photographer. She didn't send someone different the day of the photo shoot. Which was very important for us.
Victoria is an absolute dream to work with! She gave a lot of welcomed direction to yield such stunning pictures! We had an intimate religious ceremony photographed and she was so respectful and was still able to capture such wonderful pictures while remaining discreet… a true and rare talent! We cannot recommend her and her team enough.
Avishan Hojat Kashani
2022-05-21
Both my husband and I would love to relive our wedding day over and over and over again….and 100% of the time, we would want Victoria to be our photographer to capture the love, passion, and the essence of our magical day! Thank you Victoria for being so warm, making us feel at ease, and yet manage to be a perfectionist, while spontaneous at the same time! We look back at our pictures, and in every shot, every glance, every smile, every tear, you truly captured what was in our hearts! We absolutely loved sharing our day with you, and anybody would be incredibly lucky to have you as their photographer! Thank you for all the love and amazing memories!
Victoria Buono
2022-04-25
Victoria was our photographer for our wedding and talk about going above and beyond. She did not stop for a second. Our wedding day was 8 hours long and she did not stop. She took thousands of pictures and we received more than 4,500 edited pictures. She is very creative and gave us great direction on how to pose and be comfortable at taking pictures. She made sure we stuck to the timeline to capture our special day. Her work is definitely QUALITY WORK. We received so many compliments about Victoria and her staff. We recommended her to our friends and family for future events.
Sluvia Algarin
2021-11-14
Victoria was an amazing photographer; she is very creative and brought my daughters ideas to life. Her quince photo book design was exactly what we were looking for. Victoria was also very professional and responsive, definitely worth it.
Nathalia Perez
2021-10-25
Victoria was our photographer for both our engagement shoot and our wedding, and we couldn't be more pleased with her work! She is very creative and gives great direction (which we as a couple really needed)! The engagement shoot photos were used for our wedding invitation and came out BEAUTIFUL! She was a superstar on our wedding day, making sure we stuck to the time line and capturing this special day. 10/10! We would totally recommend her to our friends and family for future events.
Highly professional and reliable! Victoria will make your dream photoshoot happen! 🙂 I brought two of my friend's horses to an engagement photoshoot, and she was so creative and willing!
Amazing service quality professional human I recommend them 100%